Here's some Grey Knights I recently finished.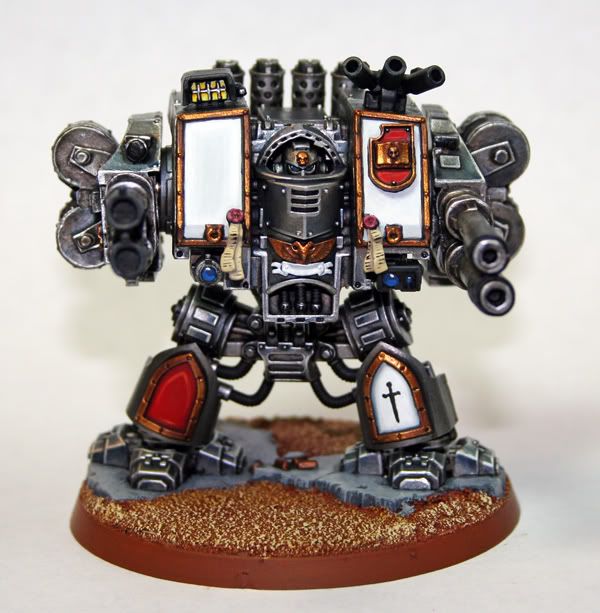 Here's a few of the color recipes. If you need one that's not listed here, just post a comment.
Silver:
Basecoat Boltgun Metal, wash Badab Black + Devlan Mud (cracks only), touch up with Boltgun Metal, successive washes of Asurman Blue, followed by Asurman Blue + Badab Black in the darkest areas and around rivets. Hit the edges of everything with Mithril Silver.
Red:
Basecoat 50/50 Blood Red/Mechrite Red. Devlan Mud wash. Touchup with 50/50 mix. Highlight Blood Red, highlight Blazing Orange, highlight Fiery Orange. Highlight Fiery Orange + Golden Yellow on some of the very corners.
Black:
Chaos Black. Highlight edges with (p3) Coal Black. Highlight with 50/50 Coal Black/Fortress Grey, then highlight Fortress Grey on it's own.
Gold:
Basecoat Brazen Brass (If you don't have it, use the VGC version or use a 50/50 mix of Scorched Brown and Shining Gold). Devlan Mud wash (or 2), highlight Shining Gold, highlight Shining Gold + Mithril Silver. Wash with water + Gryphonne Sepia + tiny bit of Golden Yellow.